Maria Theresa Alves solo exibition: Stance and Happenstance (2007)
Press release:
---
Maria Thereza Alves
"Stance and Happenstance"
galerie ursula walbröl
28. April – 9. June 2007
(For exhibition images, please click here)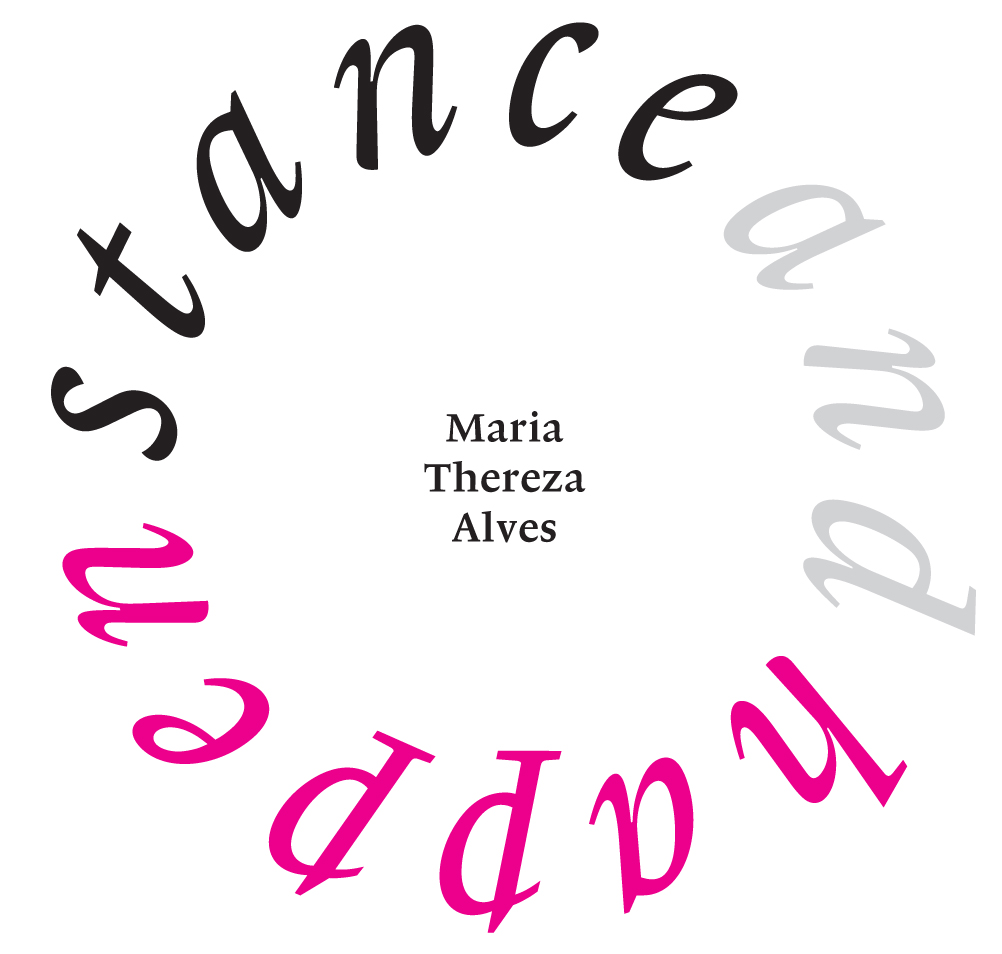 Maria Thereza Alves wurde in Brasilien geboren, wuchs in New York auf und lebt heute in Rom. In Sâo Paulo war sie 1986, nach dem Ende der Militärdiktatur, Mitbegründerin der dortigen Grünen Partei (Partido Verde). Ein prononciert politisches Interesse – für Umweltschutz, Menschenrechte und Bürgerrechte – kennzeichnet nach wie vor Alves' künstlerische Arbeiten, die immer an sorgfältigen Beobachtungen alltäglicher Vorgänge ansetzen. So verwendet sie etwa die Vorstellung, dass pflanzliches Leben Geschichte und Gesellschaftsverhältnisse in sich trägt – Bewegungen des Reisens, der Migration, des Handels und des politischen Austauschs – als ein Werkzeug ihrer historischen Rekonstruktionen. Mitte der neunziger Jahre hat sie in dem Projekt "Wake" auf verschiedensten Baustellen Erdproben entnommen, diesen alle enthaltenen Samen und Keime extrahiert und sie in Zusammenarbeit mit ausgebildeten Botanikern in wachstumsfördernde Bedingungen gestellt. Ausgehend von den aus zum Teil exotisch zu nennenden Funden gewonnenen Daten gelang es ihr, historische Entwicklungen und Migrationsbewegungen zu rekonstruieren.
In der Ausstellung der Galerie Ursula Walbröl präsentiert Alves fünf neue Videoarbeiten, eine Sammlung von filmischen Beobachtungen unterschiedlichen Zuschnitts zu Migrations, Globalisierungs, Geschichts- und Ökologiethemen. Das Video "What is the color of a German rose?" (2005, 6:14) führt wie in einer kulturgeschichtlichen Show verborgene Bezüge und Spuren vor, die sich aus der eurozentrischen Importgeschichte von Nutz- und Zierpflanzen herauslesen lassen. Drei andere, kürzere Arbeiten, "Skjervoy" (2004, 1:49), "Untitled" (2004, 5:11) – diese beiden sind an der Küste von Senegal entstanden – sowie "Along the Coast" (2005. 1:00), führen poetische Verbildlichungen vor Augen, die sich auf Alves minutiöse und assoziative Beobachtungen gründen, wobei es ihr gelingt, dynamische Beziehungslinien zwischen Bereichen zu fassen, die gewöhnlich den Großbegriffen "Kultur" und "Natur" zugerechnet werden. Auf die Betrachter dieser Arbeiten überträgt sich die spürbare Lust, sich der Erforschung der eigenen Umgebungen und Erfahrungen mit einem neuen Blickwinkel zu widmen. "Enter the Dragon" (2007, 2´22") schließlich, die Arbeit, die in dieser Ausstellung ihre Premiere erfährt, zeigt Landschaftsaufnahmen aus dem Loiretal – in Konfrontation mit dem berühmten Soundtrack des wegweisenden Kung-Fu-Films "Enter the Dragon", der Bruce Lee als ersten asiatischen Weltstar etablierte und eine bis heute andauernde Tradition von Kampfsportfilmen aus Hong Kong auslöste. Die unerwartete Kombination des Visuellen und des Auditiven erzeugt höchst widersprüchliche innere Bilder und Vorstellungen, und es drängt sich der Eindruck auf, dass eine solche Überlagerung so etwas wie die Signatur zeitgenössischer Kulturaustäusche sein könnte. Alves zeigt, dass Geschichte Teil des Lebens ist und zwischen dem, was als Anderes und dem, was als Eigenes gilt, in der mobilisierten Welt weniger denn je eine klare Linie zu ziehen ist.
Alves' Werke wurde in den verschiedensten internationalen Institutionen und Ausstellungsorten präsentiert, unter anderem im Rahmen der Liverpool Biennial, in der NGBK in Berlin, in der Villa Medici in Rom, im Rahmen des Steirischen Herbsts in Graz , bei der Biennale von Venedig, im New Museum of Contemporary Art in New York City, im Musée Portuaire in Dunkerque, im BüroFriedrich und im Haus der Kulturen der Welt in Berlin, in der Galerija Miroslav Kraljevi in Zagreb, im Porin Taidemuseo, im Kunstwerk in München, im Museum in Progress in Wien, in der Central Space Gallery in London sowie bei der Biennale von Havanna.
Die Ausstellung ist kuratiert von Miya Yoshida, Berlin.