Open Letter to Those Who Will Live in A Hundred Years (2017-2020)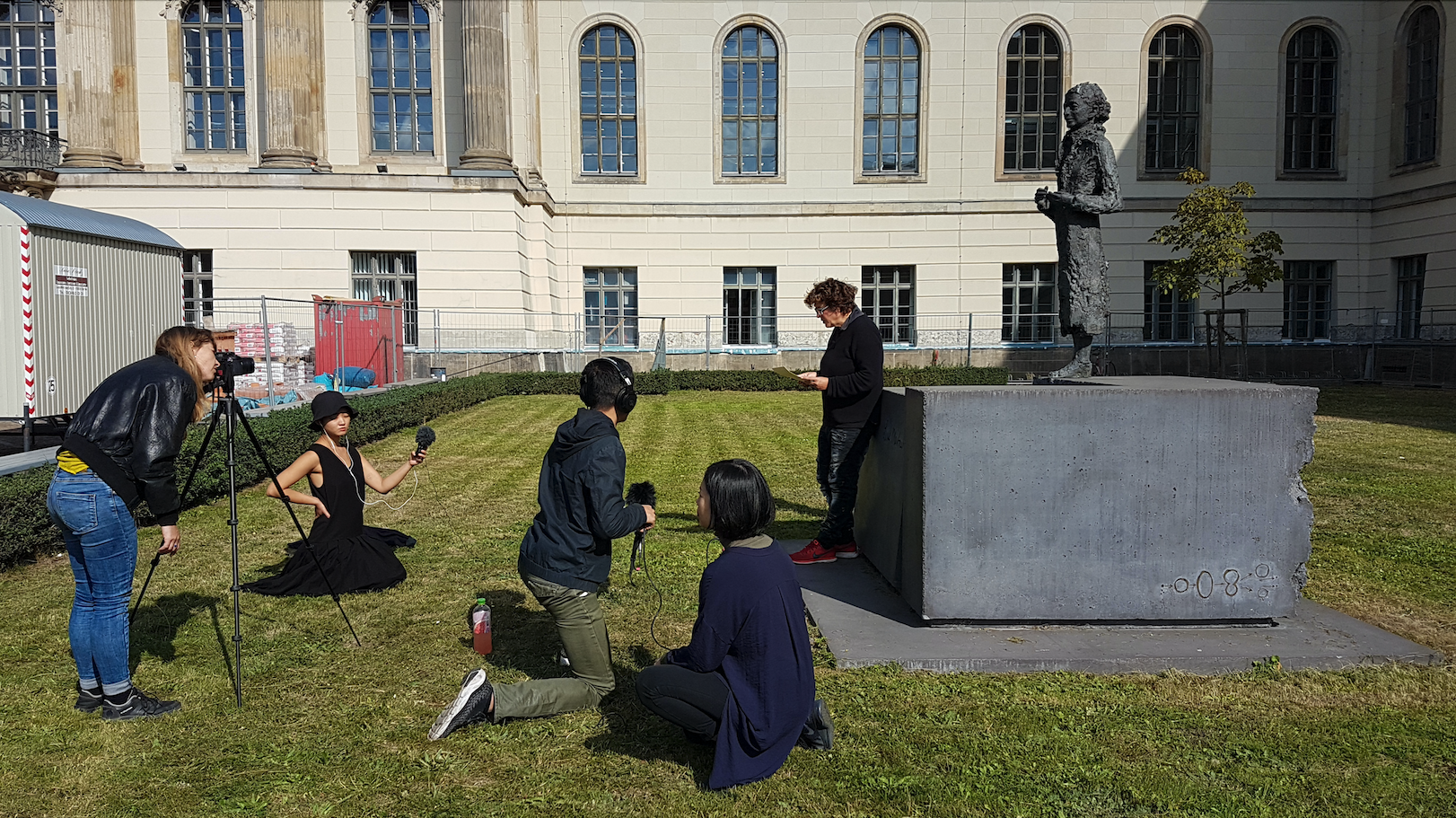 Sharing as Caring for A Century
After six years living with the aftermath of the Fukushima catastrophe, many problems are still far from being resolved. The pollution by radiation remains, the dissemination of radioactive particles keeps going on, and no place to store the increasing nuclear waste. Rather than showing viable solutions, the hasty reconstruction of destroyed houses, streets and towns evokes ever new sets of problems. The current situation in Japan and its neighbouring countries indicates the necessity of a long-term perspective and never ceases to demand from us new ways of confronting the incident on a fundamental level. When we think about recent economic and political crises as well as natural disasters, it becomes clear that the catastrophe in/around Fukushima was not an exception. Even far away from Japan, every segment of our lives has become inseparable from intricate structures of energy, transport, network communications, etc.
Here, the name "Fukushima" has served in recent years as a sort of cipher to rethink relationships between humans, nature, and technology within the complex structures of contemporary societies. This makes us look for different ways of imagining and acting on the future outside of the global economies, the goals of measured outcomes by institutions, and the confines of only our own lifespan. These structures may or may not remain, while the decisions of our contemporary mode of living will certainly be passed on to coming generations.
We, the artist collective, Stalmy Now are turning towards a century perspective and invites you – artists, poets, writers, musician, scientists, politician, etc. – from different parts of the world to write an "Open Letter to Those Who Will Live in a Hundred Years." We propose to write the personal letter, as it distinguishes itself from other forms of authored texts to personally empower the reader to become an imaginary protagonist who can act. It is certain that in a hundred years… none of us will be alive – you, me, family and friends, etc. However, our open letter project can encourage a more imaginative and caring perspective.