cinéma copains / Minze Trummensheit & Arne Hector
Jarmark Europa / 2000 – 2004 / 01:55:00
Jarmark Europa is a documentay film about the traders coming from various countries from the former Soviet Union at Warsaw's Dziesieciolecia Stadium, one of Eastern Europe's largest bazaars. The title names after the bazaars, which is  a centre for small trade that doesn't appear in any tax declarations. They transport their goods to Warsaw or other cities west of the ex-USSR in unmistakable bags. In Russian, these traders are known as "chelnoki", which means "weaver's shuttle" and graphically describes their peripatetic lifestyle. Most of them have exchanged their settled existences for a life of constant movement between their home­town and the bazaar. Many are academics who earn too little to sur­vive. Others are unemployed, or retired. The "chelnoki" are pioneering entrepreneurs in a changing society. It is re­mark­able that it is mainly women who prop up their families in this way. JARMARK EUROPA is about two of these women, about me and about how this film came about. The film captures an enforced transcendence of professionals of women by a change of social system.
*In the exhibition, only an excerpt of the film was shown. The full length of the film was screened every weekend. Among the program, three screenings were accompanied with a special performance of reading out spoken language in the film in Korean.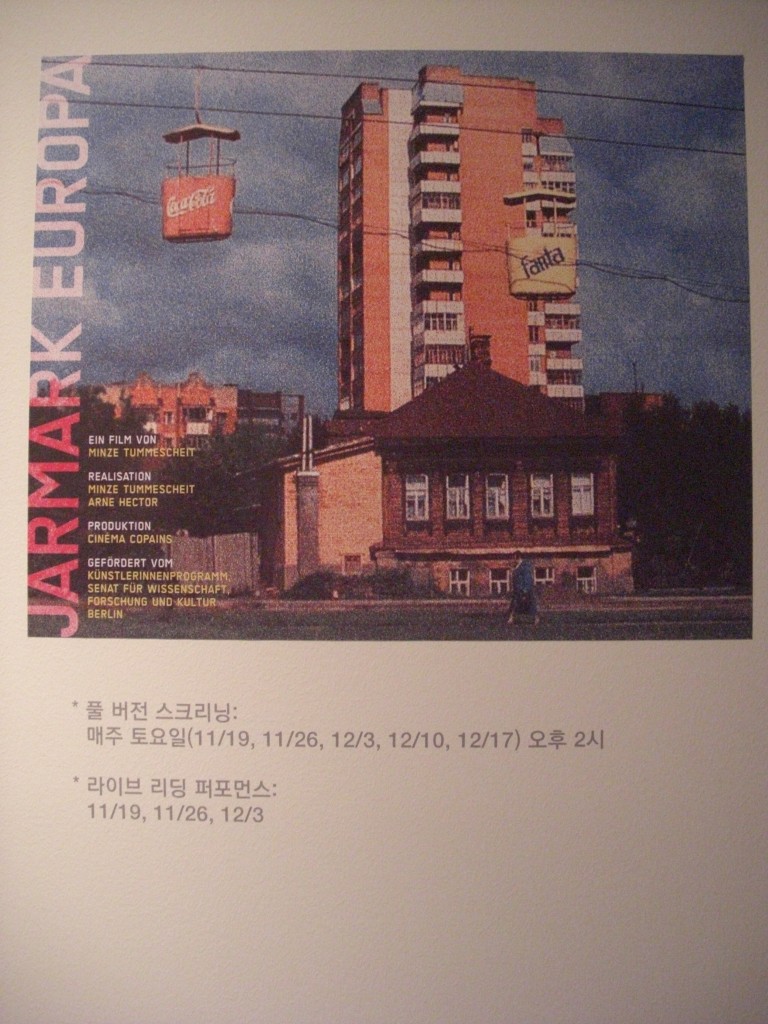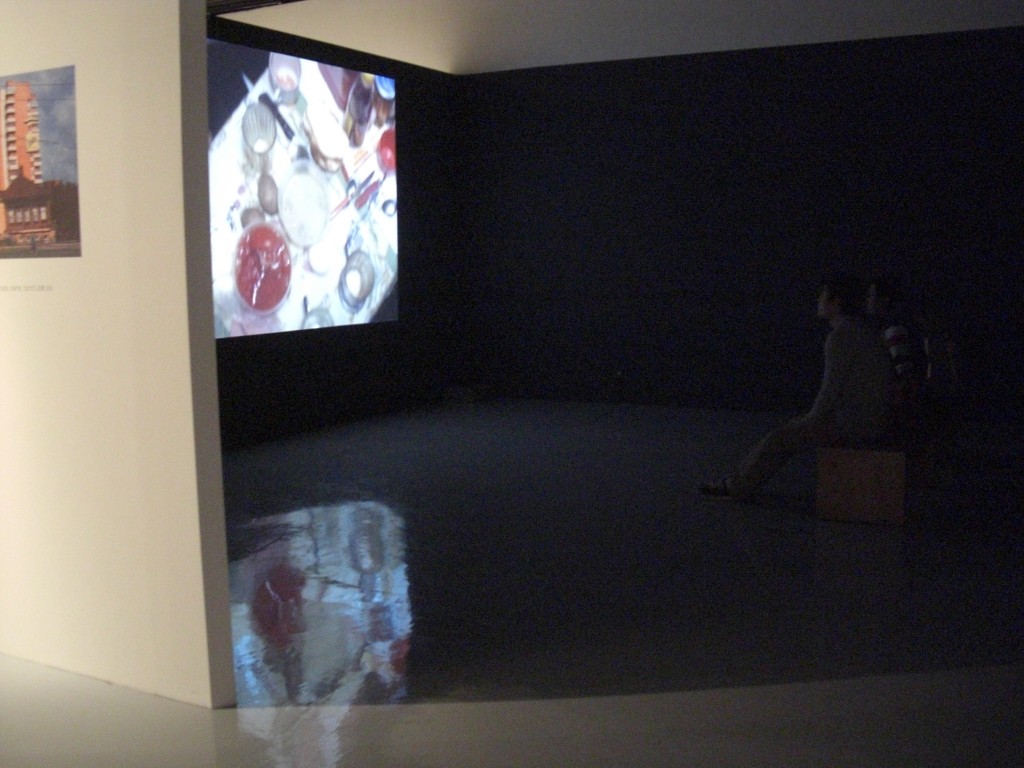 in arbeit / under construction – part 1: l'Abominable / 2007 – 2011/ 00:42:00
in arbeit / under construction is a cinematic chain of interviews going into the nature of cooperation and conditions of autonomy. We involved collectives of different fields into direct exchange by means of a series of meetings, in which always one group visits the next and conducts an interview. The course of 9 collectives' meetings yields a picture of cooperative practices and self-organization within the contradictions of practical constraints and freely chosen principles.
We, cinéma copains, performed the first interview with the collectively run film-lab L'Abominable in Paris. L'Abominable is an open workshop for all kinds of analogue film processing. Therefor the collective has collected and repaired the machinery that had been released due to the digitalization of the film-industry. Generously sharing equipment and a vast knowledge in the lab, filmmakers retrieve autonomy in the production of their films.